S
chedule

o

f

E

vents

Location:
Time:
Cost:

Guitar Workshop - Children of the Night Ukulele Workshop added brings more fun and learning!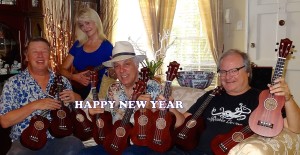 For some, just holding the guitar or ukulele and learning to strum one chord is enough to bring a smile and a good feeling to a kid who has previously been quiet and closed off. There is no rigid structure to the program as most of these kids have been on the streets with no structure at all.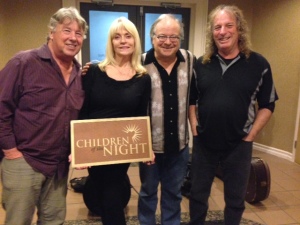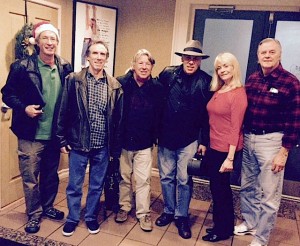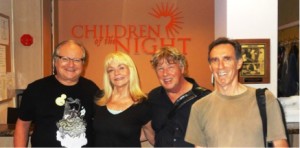 Teaching guitar and ukulele to the residents of the shelter, encouraging them to express their feelings  through songs they will write using their new skills, helps to bring confidence and improved self-esteem.
If you keep a program too rigid and set, they get restless. What makes us unique is the ability to pick up on the mood of each group and guide it in appropriate directions. Each group is different. Some want to just hold the guitar or ukulele. Some start strumming right away and a few just want to watch and listen
.
Thanks again LA Women in Music, Daisy Rock Guitars and Guitar It Up for Girls.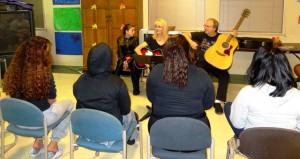 Location: Private event
Time:
Cost:
Event: Special Angel's Guitar Workshop for the kids at Children of the Night started on October 25, 2011. With many thanks to LA Women in Music, Daisy Rock Guitars and Guitar It Up For Girls !!  Workshops are held 1 -2 times a month as time allows. Some of the comments in the program evaluations to date have been: ~ I like the way I connect to the stuff ya'll say. You bring hope to children like me. ~ You guys are very easy going and bring a smile to people's faces no matter the issue wer'e dealing with ~ You guys make music people can relate to. ~ I liked learning about playing the guitar. ~ I really just enjoy the whole thing. ~ I like that you gave us the time....We really appreciate it. ~ I like learning how to play guitar again and seeing how much you truly care. Thank you so much for this wonderful class!  Can't wait to see you again.