S
uzanne

a

nd

K

elly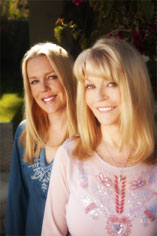 This unique duo has been singing together since Kelly was a teenager in Hilton Head Island, South Carolina. During Kelly's teen years, like many mothers and daughters, they had difficulty communicating. This led Suzanne to use her music in a unique way to improve their relationship. As a mother, she knows first-hand the power of love and the importance of never giving up. Inspired by the past, with lessons learned from their own personal struggles, this mother and daughter use their music and experience to help the youth of today. Since establishing Special Angel Inc. as a 501 (c) (3) organization in 1994, Special Angel has worked collaboratively with many organizations helping teens and families in crisis. As a singer songwriter Suzanne was able to include her daughter in the healing power of music. Their music brought them together and also helped others in the process. They have worked with at risk teens throughout the country performing and communicating with them to share the importance of developing healthy life habits, changing self-destructive behavior and following their dreams for a happy future.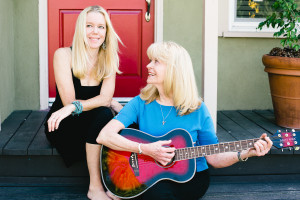 Suzanne and Kelly have co-authored a book, Some Day It Will Matter, dealing with the difficult challenges mothers and daughters sometimes face. They share their path to developing a loving, healthy working relationship through understanding and effective communication. The book is available as an e-book or paper back and includes lyrics to songs included while visiting with at risk kids.  Using actual comments from teens worked with over the years, their story is educational, motivating and inspiring. See how to order their book and CD on the website. Suzanne and Kelly and the Special Angel Band use their music to show troubled teenagers there really are people who understand and care about their issues. A singer/songwriter and RN with many years of nursing experience, Suzanne's extensive background in the Chemical Dependency Unit and in the Emergency Department gives her the ability to reach a diverse audience and guide each group gently and expertly through as they discuss the feelings the music brings out. Now a wife and mother herself, Kelly has taken time off to raise her 7 year old twin boys and is developing programs directed at mothers of small children. After years of working with troubled teens, Kelly and Suzanne realize the importance of teaching children at a young age how to effectively talk about and understand their feelings. Raising children who have a good sense of self and feel loved and secure gives them a good start as they head into their teen years and beyond. Kelly'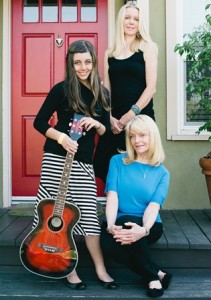 s teenage daughter, Alie, has often joined in visits to sing for troubled teens and her input regarding teens today is useful in planning program content. Suzanne Geimer and her daughter Kelly Geimer Lance are special angels indeed - and two very talented women. Their work to support and help troubled teens through their music and lyrics has drawn acclaim and recognition from many quarters. They are currently writing songs for their long awaited follow-up CD. Other projects are in development but this singing duo never forgets their mission to help teens in trouble. They share a great sound and a message that needs to be heard.